Discover wine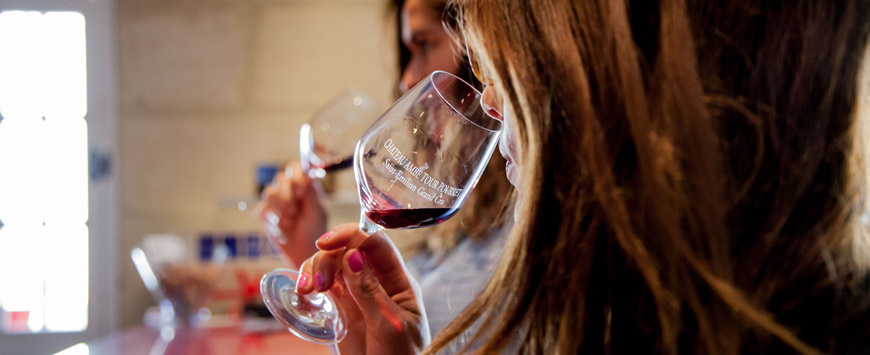 Learning about wine
Each wine you taste has a history of its own, and is influenced by location, grape varieties, climate, wine-making process, and even the personality and tastes of the winemaker! By discovering all its secrets and specificities, you will be able to fully enjoy a wine! Don't be afraid, wine activities will allow you to have all the skills to understand wine and enjoy it.
Wine tasting classes
Learn how to taste wine, helpful tasting tips and techniques! Classes can also focus on wine and food pairing.
Discover wine through workshops
Wine workshops will give you the opportunity to immerse yourself in the heart of the vineyards and discover the winemaking methods.
Participate in oenology courses
One-day or half-day courses with a team of wine professionals: wine merchants, oenologists, sommeliers...
Go on a wine tour
Wine weekends offer an extraordinary opportunity to discover wine and the day-to-day life in wineries. We invite you to participate in different types of activities in order to improve your wine knowledge: wine tasting courses, tasting classes, workshops in wine-growing estates, meetings with winemakers, cellar tours...
Taste wine at winemaker's house
The world of wine knowledge is often considered to be difficult, mysterious or can sometimes raise some concerns (diversity of names…). However, do note that wine basic knowledge can be easily learnt. Simply having the right person to introduce you to the art of tasting or winemaking... or just makes you discover the pleasure of wine! And the winemaker, happy to share his passion, can be the ideal person for this.
The art of wine tasting
Through wine workshops, tasting classes and meetings with our winemakers partners  along the wine route, you will have the key to understanding wine and its specificities. From beginners to wine experts.