Where to see vines in Paris
Paris is home to the most famous, and undoubtedly the most iconic vineyard in the region: the Commanderie, which produces Clos Montmartre on the northern slope of the hill in the 18th eighteenth district that bears the same name. Production is limited, but is culturally significant, with 1,003 bottles being produced each year. The vineyard is also the venue for the Montmartre harvest festival, where the wine that is produced is sold at auction.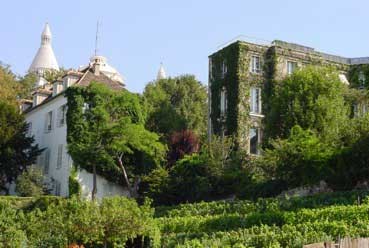 Also in Paris, the Jardin des Plantes has 247 wine cordons, with a surprising mix of varieties that you can explore and taste.  A surprise discovery is the Clos de Chantecoq, surrounded by the skyscrapers of La Défense. This 700-cordon vineyard grows Chardonnay and Pinot Noir over an area of 1,000 square metres and, although the wines are not sold, they are available for tasting. This brief tour through Paris's vineyards would not be complete without mentioning the famous wine museum, the Musée du Vin, located on the Rue des Eaux in the sixteenth district of central Paris!
Discover other France wine routes