Routes along the wine trails of Burgundy
There are five main routes to allow you to discover the wines of Burgundy, which will take you from the north to the south of the region, from Dijon to Mâcon via Beaune. Each of these trails will give you a new insight into the region and its wines.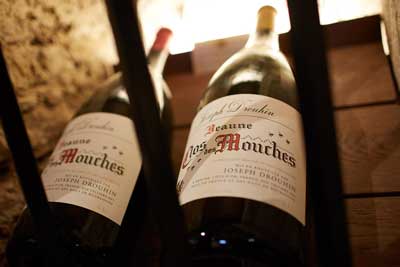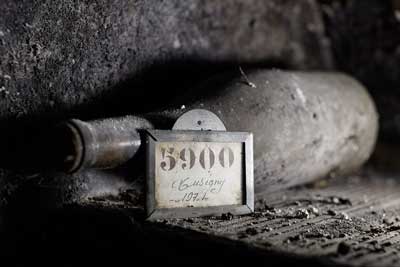 The Burgundy Grands Crus Trail, in the Côte de Nuits and Côte de Beaune regions
Over a distance in excess of 60 kilometres, from Dijon to Santenay, the opportunity arises to travel the legendary Route Nationale 64, which crosses the Côte de Nuits and Côte de Beaune regions, with the world-famous villages that give their names to some of Burgundy's greatest Grands Crus – with names such as Vougeot and Romanée-Conti! This route, which was given official status in 1995, has plenty of signs to minimise the risk of you getting lost.
The Grands Vins Trail through the Côte Chalonnaise
Extending the Grands Crus Trail a little further beyond the road takes you on a journey of discovery into the Côte Chalonnaise.  Passing through approximately forty villages with Roman churches and orchards, some of the most famous wine appellations that you will encounter include Rulley and Mercurey for red wines and Montagny and Givry for white wines.
The Yonne wine growing region
Stroll through the areas of Chablis, Auxerre, and Tonnerre: the Yonne, which is primarily known for Chablis, offers a wide range of different wines to explore.
The Mâcon wine tour
At the very south of the Burgundy wine growing region, the Mâcon tourist trail leads you on a journey in the footsteps of wines including Mâcon, Pouilly-Fuissé and Saint-Véran. Nearby, a short detour takes you to the fabulous Rock of Solturé, while Cluny Abbey is another must-see!
Discover Bourgogne's sparkling wines
Winemakers will greet you as you follow the trail of Bourgogne's sparkling wine or crémant, tasting all the different varieties blanc de blancs, blanc de noirs and rosé, ambling through the countryside around Châtillon on a voyage of discovery.
Explore France's other wine routes